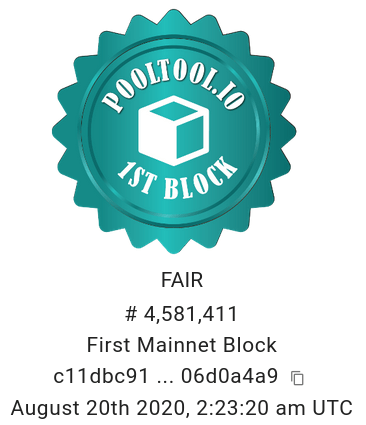 I am very very happy to announce, that we produced our first block this night! Getting this message was really a relief, because now it is confirmed that the pool is correctly set up and running smoothly. I would also like to thank everyone who has delegated their stake to this pool and therefore their trust. Without you it would not be possible to run this pool in the long-term. Love you all for that!
Since we are currently still at d >= 0.8 this block also means that we already get the full rewards for this epoch. So it doesn't matter if we get another block or not, the rewards remain the same. But this will be changed from the next epoch on.
Stay tuned and look forward to more content in the near future. I will not only post regular updates on the website, but also set up a telegram channel and open a Twitter account. So you can choose your preferred communication channel and stay up to date.
Talk to you soon 🙂